Postgraduate Open Evening
First, here is a date to put in your diary now – our Postgraduate Open Evening is taking place on Wednesday 30 April, 4pm-7pm, at the ThinkTank Events Suite, Millennium Point, City Centre Campus.
Research Methods Festival 2014
Bookings are now open for the Research Methods Festival 2014, taking place in Oxford on 8-10 July. Earlybird prices apply until 11 April so get booking! Research students get a discount.Visit the NCRM website for more info and to book.
Upcoming Events
Next week is crammed with research events, including Tim Crook of the School of Media with his professorial inaugural lecture on Thursday 20th March. Wednesday 19th is the day though: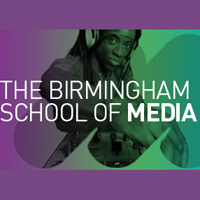 The Birmingham Centre for Media and Cultural Research (BCMCR) are holding their latest research seminar at 2pm, 492 at Millennium Point. BCMCR will welcome Dr Rebecca Bramall, University of Brighton and Ari Edelson, Co-Founder of Culture Craver. Rebecca will present on 'Inside' austerity: austerity chic, consumer culture & anti-austerity protest and Ari will present on Culture Craver – A Comprehensive Recommendation Engine for Culture. For more information visit the Eventbrite page. 
Over at BIAD at 5.30pm, Kevin Singh will give his Professorial Inaugural Lecture on 'collaborations'. It will take place in the Parkside Lecture Theatre and drinks and canapes will be served after the lecture. Booking is essential, more info on the BCU research event page.
If literature is more your thing, our Institute for Critical and Creative Writing (ICCW), in partnership with Writing West Midlands, are holding a reading and wine reception at 6pm at our Margaret Street Campus. The event is to mark the launch of Patrick McGuinness's new memoir, Other People's Countries, published by Jonathan Cape.
For more information about the event visit the ICCW pages on the BCU website.
Over the next couple of weeks we have the #RethinkMedia Conference on 25 March at our City Centre Campus. For anyone interested in media and digital media, this is unmissable. With speakers from The Times, BBC, BuzzFeed and many more. Tickets are still available, book them from the #RethinkMedia website.
The School of English also have a research seminar on the 27 March by Paul Cheshire on William Gilbert's The Hurricane: a Hermetic Apocalypse for an Age of Revolution. Taking place at 1.15pm, Baker 603, City North Campus. More information on the English research events page.
For our full list of upcoming events, visit this page of the blog.